I finished a new baseball painting today; this one of Christy Mathewson. It was a gift for my dad (who occasionally contributes to 3-DBaseball), and will be hanging in one of his baseball rooms soon. Note that Mathewson does remarkably in BSAB (BrushStrokes Above Background) here.
Image in the full article.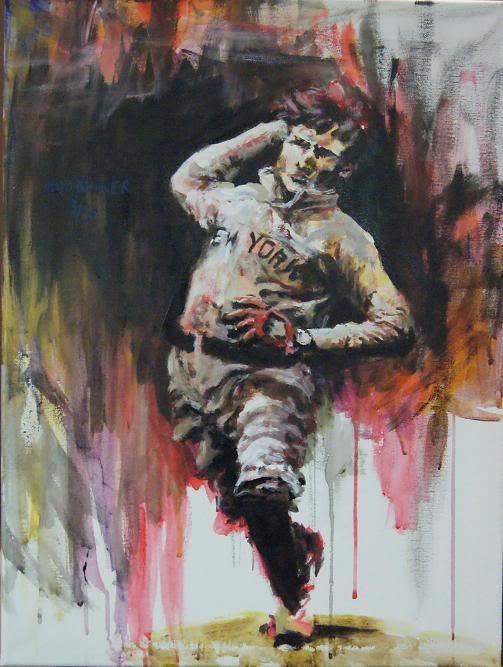 Click image for full-size (~700kb). Also, no, he isn't wearing a hat. He was warming up in the bullpen in my stock image, and, being the dashing man that he was, had not donned his hat. I liked it that way, so he's not wearing one here either.